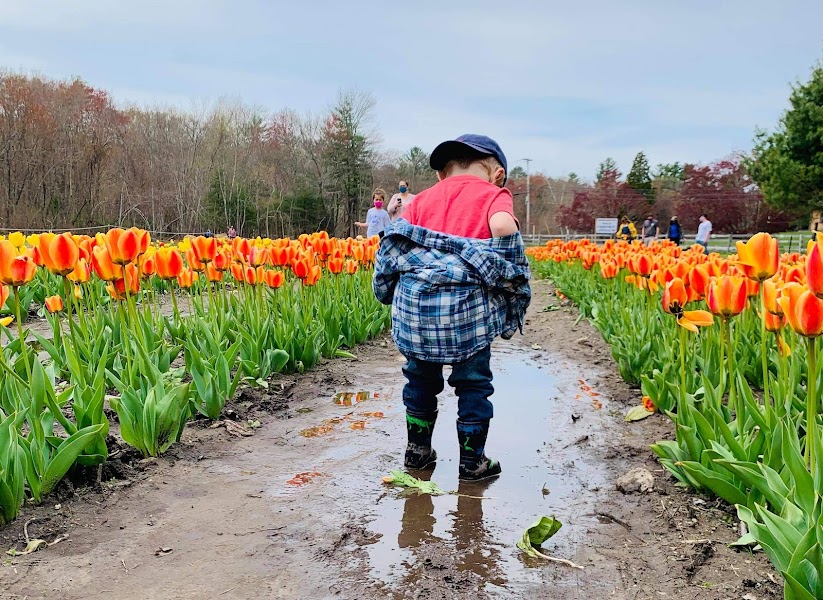 Work With a Team
That is Passionate About Tulips
Golden Hour Tulips in Lakeville, MA is the only tulip farm in the state. We let you enjoy picking beautiful tulips with your friends and family exclusively at our U-Pick farm. With around two acres of fields, we are among the few farms in the United States that grows more than 200,000 tulips.
We aim to organize an event that can bring joy to people.
Our tulip farm began with a dream that started when our owner, Derek Nedell, worked on a cargo ship that traveled around Europe. During his trip, he learned a lot about Holland's famous tulip festivals. He began doing his research and found out about similar tulip farms that were established in the United States.
What started as an overgrown horse farm, is now a beautiful tulip farm we are proud to call Golden Hour Tulips.
We are excited to bring tulips to Massachusetts! Visit us, and we'll show you how we grow our majestic flowers! Get in touch with us for more information.